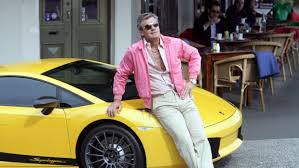 Do I need a psychotherapist for midlife crisis? Empty nest? Historically, the perception was that development seemed to stop around the time that people reach their adult years. However, as people are living longer than ever before and as research has gotten a better grasp on development, the field of psychology now knows that people are truly developing throughout their lives. This includes the period commonly called midlife and even beyond that. These years can be so full of activity and changes that many people seek out therapy. Learn more about why:
Facing an Empty Nest
One big change that many people experience during their midlife years is the prospect of an empty nest. After years of raising children, and dealing with all the many details that entails, an empty nest might seem like something to look forward to. However, once children start leaving the home for college and work, many parents find themselves feeling emotions they did not anticipate. It can be sad to say goodbye and a wake-up call that along with their children, they are themselves facing a big life change.
Facing Role and Relationship Changes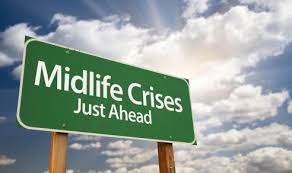 Midlife also brings with it some major role changes. If you have been a parent, you certainly do not lose that status. However, being a parent to college-aged or adult children may appear differently than it did previously. Further, your children might start having children of their own, which could shift your role from parent to grandparent. While your role changes within the family unit, you may also notice changes in your relationship with your spouse. For years, you may have been busy co-parenting together and now you may need to rediscover each other and rebuild your relationship as a couple.
Changes at home may be met with many changes at work as well. You may be more advanced in your workplace, which could allow for promotions and new opportunities. You might be taking on leadership roles that offer more responsibility. Alternatively, you may decide you have grown tired of your career or workplace and look towards making a change. At some point, you will likely decide to retire from work, which may allow more time to rediscover or find new hobbies. If your financial status is strong you may be able to spend time volunteering or engaged in charity work. If it is not, you may face stress.
Facing the Golden Years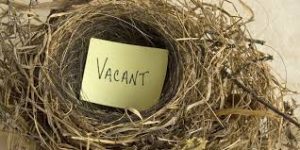 Going into what many call the golden years may be both an exciting and daunting prospect. You may be feeling good about all you have accomplished at work, at home, and in your relationships. If so, you may be excited to spend some quality years in retirement. If you look back on your life and find yourself wishing you could have done more, then the golden years may not seem so golden. Many people find themselves wanting to talk to a counselor for support as they reach the end of their lives.
Closing Thoughts
The years of midlife and beyond can be surprisingly difficult. Most people experience many changes in their personal and work life. It can be helpful to attend therapy to process through all these changes so that those golden years can be a little more golden.
If you are considering seeking help from a psychotherapist for issues related to aging, contact Licensed Clinical Social Worker Laurie Sloan at 212-413-7088 to schedule an appointment. With over 30 years of experience in the field, Laurie can help.
Visit our main website: www.LaurieSloane.com