Could your teen be struggling with mental health concerns? Though most parents would not think twice about getting their child medical attention if they were hurt, it is often harder to recognize the instances when a teen needs support from a therapist. Yet, there are many times when this is the ideal age to intervene to ensure your child has the best possible opportunity to improve his or her life in the long term. Mental health concerns often start in teens or children and can be significantly improved with the help of a psychotherapist.
When Should Your Teen Seek Out Help?
There are many instances in which teens can benefit from the help of a psychotherapist. Individuals who have the following symptoms may be in need of this type of help.
The teen struggles to make decisions or resolve conflicts with those in their lives
They seem to suffer from high levels of stress and anxiety and have trouble coping with it
There are major life changes occurring such as the death of a loved one, a divorce, or significant illness
The teen struggles with sleep
There are concerns about a child's use of drugs alcohol
The teen may suffer from physical ailments such as diabetes, cancer, or chronic pain that may have created debilitating mental health problems
There is a need to learn to better manage challenges in everyday life such as eating or aggression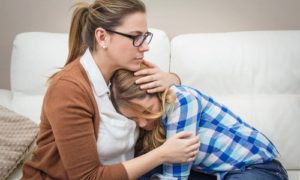 If your child is suffering from any type of challenging mental health circumstance, it is best to seek out proper care and treatment as soon as possible. Teens can suffer from anxiety disorders, mood disorders, eating disorders, a wide range of addictions, personality disorders, and schizophrenia. In these instances, it is nearly always necessary and beneficial for those individuals to obtain help and support through a therapist.
With the help of a psychotherapist, it is possible for teens to learn more about what they feel, why they feel it, and what can be one about it. It is also possible to explore potential treatment options that may give your teen an ability to improve their quality of life. Waiting does not make it better and they will not outgrow it, but you can help them with treatment now. Work with one of the best psychotherapists in New York when you call our offices for an appointment.